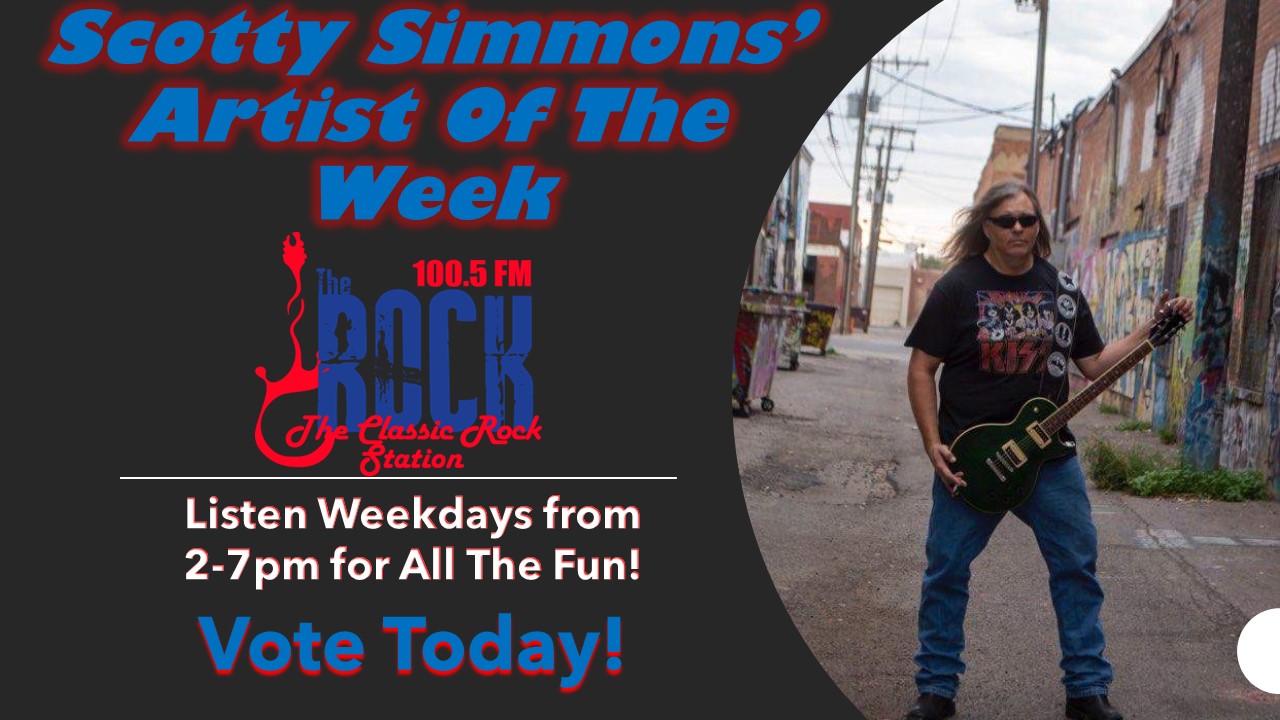 Cast your vote TODAY for next week's Artist Of The Week.  Then tune in weekdays at 5:20pm with Scotty Simmons to hear a song from the Artist Of The Week and get fast facts about the song and artist! You may even win a prize!
Week 1 Winner – Creedence Clearwater Revival
Week 2 Winner – Bon Jovi

Week 3  Winner – Black Sabbath

Week 4  Winner – Pantera


Week 5  Winner – Nickelback

Week 6  Winner – Jimmy Hendrix Experience

Week 7  Winner – Guns 'n Roses

Week 8  Winner – Pink Floyd

Week 9  Winner – Red Hot Chili Peppers

Week 10 Winner – My Chemical Romance


Week 11 Winner – Bob Dylan

Week 12 Winner – Motley Crue

Week 13 Winner – Aerosmith

Week 14 Winner – Pearl Jam

Week 15 Winner – Foo Fighters

Week 16 Winner – ????
Loading
Who should be next weeks Artist Of The Week?
Thank you for voting. Find out this weeks winner at 5pm on Friday.

You have already voted on this poll !

Please select an option !