Tate Madler and Addison Bryan came in a joined Vaughn and George during the morning show. Going over plans of what they will be doing now that they have graduated high school and all of their other plans.  Keeping on listening because there will be more seniors coming in and joining the shows this week!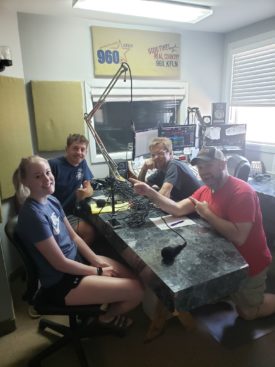 If it wasn't for our sponsors this might not have happened so thank you to the following.
Baker Body Shop, Thee Garage & Steakhouse, Big Sky Mini Barns, Darcy L. Wassmann PC Attorney at Law, J & M Lumber, Banke of Baker, D & M Solutions, Reynolds Market, Grasslands Federal Credit Union, Baker Ace Hardware, Sew What Custom Embroidery, Batterman Law Offices PC, Baker Metal and Recycling and The Insurance Store.
Thank you for sponsoring our seniors to come out and talk with us.
Crazy Days ft. Teight Madler and Addison Brya...